 © 2008 EverAfter-Bridal.com
All rights reserved.
info@everAfter-Bridal.com
1-800-660-0693


Ever After Wedding Invitations
Wedding Invitations and Stationery



Call us toll free at 1-800-660-0693

Email: info@everafter-bridal.com




Shop for discount, classic wedding invitations, bridal shower invitations and wedding announcements at 20% discount!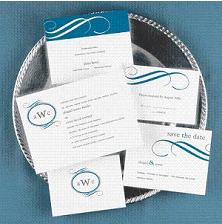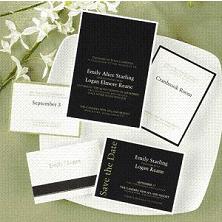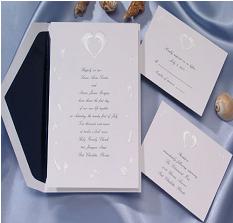 We offer a selection of hundreds of unique wedding invitations and announcements in a variety of different styles from classic to modern. Our wedding invitation printers take pride in every order, making each invitation unique to the individual customer.
Begin searching for
Discount Wedding Invitations
Ever After Wedding Invitations allows you to order single sample invitation orders to make sure you will be satisfied with your future stationery purchase.
For the bride-to-be, we also carry
bridal shower invitations
with every style and color imaginable!
Save ship costs by ordering
discount wedding accessories
with your invitation orders. We have a large selection of inexpensive wedding accessories inside our invitation print shops such as guest books, unity candles, unique ring pillows and much more!
We try and get orders expedited as soon as possible for your needs. Our printers are very meticulous and take great care with every order. Generally, all invitations and announcements take approximately 4-5 business days in house before shipping.
Testimonials:

I ordered the Black Border Wedding Invitations and the classy look of them matches the theme of our wedding! Natasha

We were a little apprehensive about ordering our invitations online, but when we got them, it relieved all doubts we had! They were so beautiful! Cheryl

Ever After Wedding Invitations ships worldwide, although some cards may not ship outside of USA. Please contact us if you have any questions on locations we can ship our stationery to.